Here's what Act! can do for your business:
Quickly access key relationship details
Manage and track your daily to-do's so that no calls, no meetings, nothing is missed
Customize Act! to fit your business needs
Integrate with apps you use every day, such as Microsoft Office
Act! offers automatic back-up, database maintenance and synchronization
Act! up
There's a good reason Act! has more than 2.7 million users and 40,000 corporate customers: It's easy to use — right out of the box or customized just for you and your way of doing business.
Product  |  Subscription  | What's New | E-Marketing | Premium Cloud | Training
---
PDF Merge
Tired of wasting your time filling out the same PDF forms over and over? We can help! PDF Merge by SystemsNet is a great tool that has been designed to integrate directly with Act! by Swiftpage offering tremendous time saving features for your company. With PDF Merge, companies can take the approved PDF forms, make them PDF fillable forms and merge data from within Act!, saving countless hours of work. This time saver helps reduce overhead in your company by providing a fast and efficient method for filling out the PDF applications. Read More (PDF)…
Download PDF Merge Software (ACT! v19 + ZIP) Download Manual (PDF)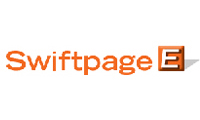 Swiftpage for Act!
Swiftpage, the number one integrated email marketing and Sales Force Automation solution for Act! by Swiftpage introduces a marketing automation platform to its already robust service. Swiftpage helps you deliver marketing messages directly from your Act! database to the right contacts at the right time and updates your contact records accordingly. Swiftpage for Act! services include: On Demand Marketing, Sales Force Automation, and Drip Marketing.
Try it.
See Act! for yourself. Start your 30-day free trial today.